Doing your part of kids who need family
It was two weeks before Christmas.
Stores were bustling with last-minute shoppers. Schools were hopping with concerts and parties. Families were packing for holiday road trips and making last minute Amazon Prime purchases, just hoping to receive them in time!
Everyone was busy to say the least, but that's when she received the call.
"We have 5 siblings who were just removed from their home. We understand that Christmas is around the corner, but would you at all consider taking them in?"
Instantly, her mind began to race with all of the questions. But it didn't paralyze her.
"I'll do it. What are their ages?"
When the kids arrived, they had only the clothes on their back…and even those needed to be thrown away. Her heart broke for them in that moment, and for the thousands of children like them. Kids in foster care often leave their homes with either nothing at all or a trash bag full of ill-fitting clothing.
As she relayed her story to a friend, it sparked a thought. We'll find a way to help these 5, but what can we do to resource other foster families who find themselves with a house full of kids and nothing for them to wear?
In that moment, an idea was born!
Donna and her friend got the local church on board in the small town of Spiro, Oklahoma. They developed a resource room stocked for emergency foster care placements.
Instead of foster parents scrambling to buy clothing, they are now able to get everything they need from the local church.
Other churches have seen the positive results from this ministry and they want to be a part of it too!
'Not everyone is called to foster or adopt, but we are all called to do something,' Donna said.
That's so true.
Our goal at Backyard Orphans is not to get everyone to foster or adopt. The truth is, we don't need everyone to do so.
What we do need, is for every foster and adoptive family to have a strong and sustainable support system. And there's no greater support system than the Church.
So, what can you do? What needs are going unmet for the foster and adoptive families in your church and in your community? How can you meet those needs?
For I was hungry and you gave me something to eat, I was thirsty and you gave me something to drink, I was a stranger and you invited me in, I needed clothes and you clothed me, I was sick and you looked after me, I was in prison and you came to visit me.
Matthew 25:35-36 (NIV)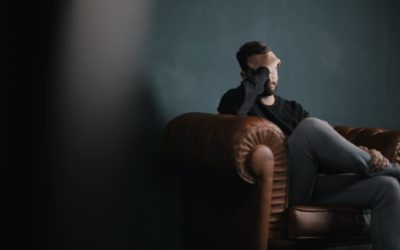 Being a lay leader in your local church is a unique position. It's not your "day job," but the responsibility is still great. You choose to show up each week, sometimes a few times a week, to fulfill the volunteer duties to which you have committed. It's through this...
read more