How to Break Trust with Your Pastor
Being a lay leader in your local church is a unique position. It's not your "day job," but the responsibility is still great. You choose to show up each week, sometimes a few times a week, to fulfill the volunteer duties to which you have committed. It's through this dedication and consistency that the church is able to accomplish its mission. From janitor to greeter to overseer, every lay role is vital to the church's function.
As an orphan care leader, your role has an extra layer of responsibility. Not only do you get to help your church move forward in their mission of orphan care, you get to play a part in helping more kids find family. That might sound overwhelming, but it's a weight all of us in this space carry. It's a responsibility that brings out the fighter in each of us, because we know a war has been waged. Not a war with an enemy we see with our eyes, but a war over the hearts of the kids we serve. The master of brokenness, poverty, addiction, and abuse is on a mission to destroy families. With this knowledge, we wake up each day, pick up our swords, and prepare to charge the hill to take back the children for which God has given us responsibility and a calling.
 This "fight mode" is necessary. Without the drive it produces we would not be able to continue the important work of orphan care. But while necessary, it can also be a blinding distraction that sets us against our allies. In fighting for hurting children, we must not fight against those with the same mission.
If we aren't careful, we can easily view the less "fight-filled" people as a hindrance and begin strategizing ways to remove them from our paths.  But a lack of fight does not equal a lack of care–more often than not it equals a lack of knowledge. So let's equip our allies rather than turning them into foes. 
One of our greatest perceived "foes" can be the very person God appointed over us: our lead pastor. Pastors are called to carry out the full mission of the kingdom of God. Their vision is bigger than most of us can see and their job weightier than we realize. When they are slow adopters of orphan care, we can't assume it's out of apathy. If we do, it can be tempting to work around them rather than with them.
Our relationship with lead pastors can either develop into our most powerful alliance or our most frustrating roadblock. This difference is up to us. It's our choice whether we make a friend or foe. It all starts with trust. We can build it or we can break it. Both take effort. But if we're going to avoid the pitfalls of broken trust, we have to know what they are. Here are 4 sure-fire ways to break trust with your pastor.  
1. Be about your own kingdom.

 
One thing I have grown to realize is that orphan care is in everything. I'm sure the more you learn about this space, the more you see orphan care's relationship with all other ministries. And making those connections is good! It's part of your role to help every department engage in orphan care. At the same time, you can't lose sight of the big picture. Because the big picture is where your pastor lives. 
If you choose to only focus on orphan care and don't participate in other opportunities around the church, you become susceptible to tunnel vision. You begin to communicate that you are only about "your thing." By serving wherever there is need, you show your willingness to help other ministries and motivate others to do the same for yours. 
So be about the big "C" Church. Be about reaching the lost. Be about your community. Celebrate other ministries. When your church wins, you win. When your church is healthy, it opens up new doors for the orphan care ministry. So as you champion the ministry you're responsible for, don't forget that you are not building an orphan care kingdom, but you are playing a part in building the kingdom of God. 
2. Be a terrible communicator. 
This seems simple, but too many people struggle to keep their leaders in the loop. Communicate clearly and often. In fact, err on the side of over-communicating. Make sure your pastor stays aware of what is happening in your orphan care ministry and the community as a whole. When it's possible, invite your pastor to come along as you build community relationships. Allow him to experience clergy in court. Introduce him to your child welfare friends. Make sure he knows about the next adoption celebration. Include him in the great work that is happening!
When you assume that your pastor is not interested, too busy, or doesn't need to know about the good that is happening, it makes you feel like a lone wolf and you'll resent it as time goes on. Bring your pastor on the journey; he needs to hear about the wins. By communicating as often as you can, you are empowering him to emphasize the mission of orphan care from the pulpit and in his prayer time. 
3. Take platform opportunities for granted. 
Any time your pastor gives you the platform, it's a BIG deal! Those moments will come periodically and you'll want to be a good steward of them. Using platform time wisely shows honor to your pastor and helps build trust. This trust will continue to open doors for you and your team. On the flip side, you can break trust by not being prepared, going over your time limit, or focusing too much on yourself and not the team as a whole. Here are a few ideas that can help make platform opportunities the best possible, whether it's a 5-minute window or a 25-minute testimony. 
Use only the time you are given

. 

Don't talk about I and me, stick to we

.

Talk about your team, highlight families, and praise other volunteers.

Tell impactful and clear stories. Your audience doesn't need every detail, so take the time to decide what is most important and powerful. Told well, stories will inspire the most! 
Give a clear and concise ask. It's best to only have one or two calls to action. If you have any more than that, present them on paper so people can remember which they are most interested in. 
4. Tell one-sided stories

 
Stories inspire and challenge us. We learn best through impactful stories. But impact comes from both the good and the bad. If you only highlight the positive side of orphan care when you share, it can be misleading. Yet, if you only focus on the negative side, it will scare off those who may feel called to this space. 
People appreciate the full picture. Your pastor will be able to trust you even more when you tell true, authentic stories, communicating both the weight and the hope. Be truthful about the challenges but also celebrate the rewards. The families you recruit with this method will last longer because they won't be blindsided by the struggle.
Earning and maintaining your pastor's trust is key. In partnering with you on this orphan care journey, our hope is to equip you with knowledge of the most dangerous pitfalls in this space. In our years of helping churches we've learned a lot about what to do, but also about what not to do. 
Your pastor is your greatest ally if you allow him to be. Stay patient and serve him well. Fight with him for the lives of hurting children, not against him. No good fight is ever won when the army is split. So do you part to stay in line and keep moving the mission forward by building trust and serving excellently!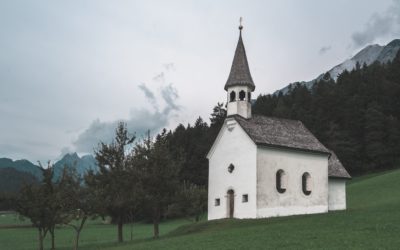 What you can do on any given Sunday "A father to the fatherless, a defender of widows, is God in his holy dwelling. [He] sets the lonely in families…" Psalm 68:5-6a God is not a god of isolation. In fact, this Scripture tells us the opposite. He places the lonely in...
read more