Mother's Day in Quarantine
Quarantine. It's not a word that evokes positive feelings, am I right? And yet, we've had to live in quarantine for several weeks now. I don't know about you, but I thought for sure things were going to normalize by Easter…and now here we are on Mother's Day and still social distancing! (As a mom of six kids, whom I love very very much, I'll tell you who I could use some "social distancing" from!)
Joking aside, we all have truly different responses to this season. And depending on the day, maybe multiple responses in a given hour! You might be embracing this forced time off by learning new things, cherishing moments around the dinner table, or exploring nature. But you might also be experiencing a smorgasbord of emotions, ranging from frustration to impatience, anxiety, disappointment, or grief. 
Life is squeezing all of us right now and it's uncomfortable. We don't always realize what's inside of us until it's squeezed out! Whether love, joy, peace, and patience seem to be flowing out, or whether it's sadness, anger, and worry, we're all a work in progress. As John Ortberg quotes in his book, "What matters is not the accomplishments you achieve; what matters is the person you become." 
So, how can we use this time to become the person God desires us to be? Moms, how do we become the best Quarantine Mom we can be? Allow me to use the word quarantine to show you where to start! 
Quiet your heart
Psalm 57:10 says, "For great is your love, reaching to the heavens; your faithfulness reaches to the skies." If we can take a moment to dwell on the faithfulness, goodness, and majesty of God our Father, the other "noises" that inundate our minds can be quieted. What are you dwelling on the most? I want to encourage you to turn off the tv, put away the phone, and quiet your heart before the Lord. Let His word encourage you. 
Unclutter 
My personality loves to organize, remove clutter, and keep things neat and orderly. But, I have 6 kids. Do you think things are neat and orderly all the time? Definitely not! Like us, you may have done some literal decluttering of your house during this time. But did you know it's important to unclutter your mind as well? A synonym for clutter is litter–also known as trash. Let me tell you something about the enemy. If he can keep our minds focused on the trash (unforgiveness, worry, bitterness, selfish ambition) and our lives focused on temporal things (love of money, climbing the corporate ladder, reputation, esteem), then he can keep us from being useful. 
So how do we unclutter? 2 Corinthians 10:5 says, "We demolish arguments and every pretension that sets itself up against the knowledge of God, and we take captive every thought to make it obedient to Christ."
Abide in Him
When I was growing up in church, I felt like there were a lot of rules to follow. A list of dos and don'ts. I had a constant feeling that if I didn't "measure up," I wouldn't be saved anymore and God would punish me. All of my focus was on not sinning. And you know what? I sinned. Friends, what I know now, is that it's not about rules, it's about a relationship. Now my focus is on Him, and as I abide in Him, and it's helping me become a better person…because I'm becoming like Jesus. (I have a long way to go, though…just ask my kids.)
Remember your weaknesses
There's a story about a water-bearer in India who had two large pots, both hung on the ends of a pole, which he carried across his neck. One of the pots had a crack in it while the other pot was perfect and always delivered a full portion of water. At the end of the long walk from the stream to the house, the cracked pot always arrived half full. 
The poor cracked pot was ashamed of its own imperfection, and miserable that it wasn't able to accomplish only half of what it had been made to do. After two years of what it perceived as failure, it spoke to the water-bearer one day by the stream:
"I am ashamed of myself, and I want to apologize to you. I have been able to deliver only half my load because this crack in my side causes water to leak out all the way back to your house. Because of my flaws, you have to do all of this work, and you don't get full value from your efforts."
The bearer said to the pot, "Did you notice that there were flowers only on your side of the path, but not on the other pot's side? That's because I have always known about your flaw, and I planted flower seeds on your side of the path, and every day while we walk back, you've watered them. For two years I have been able to pick these beautiful flowers to decorate the table. Without you being just the way you are, there would not be this beauty to grace the house."
Thankfully, God uses cracked pots! You do not have to be perfect for God to use you. Personally, I draw great comfort from the words of the apostle Paul, "Therefore I will boast all the more about my weaknesses, so that Christ's power may rest on me…For when I am weak, then I am strong" (2 Corinthians 12:9b-10).
Allow grace 
Do you know what the first part of 2 Corinthians 12:9 says? "But he said to me, 'My grace is sufficient for you, for my power is made perfect in weakness.'"
Grace. Such a powerful word and so difficult to comprehend. There's nothing you can do to make God love you more, and there's nothing you can do to make Him love you less. Grace is a gift that we simply have to accept in our lives. And if God extends this free grace to us, we can give grace to ourselves and those around us. 
No complaining
Philippians 2:14-16 says, "Do everything readily and cheerfully—no bickering, no second-guessing allowed! Go out into the world uncorrupted, a breath of fresh air in this squalid and polluted society. Provide people with a glimpse of good living and of the living God. Carry the light-giving Message into the night so I'll have good cause to be proud of you on the day that Christ returns. You'll be living proof that I didn't go to all this work for nothing."
When something is not going according to my plan, I feel a loss of control. But I have a choice at that moment. I can complain (which makes me and everyone in earshot miserable), or I can choose a good attitude. It truly is a choice.
My pastor explained it in this way. We can have a prison mentality or classroom mentality. Prison mentality says, "I'm trapped. God did this to me." Classroom mentality says, "What can I learn from this?"
Trust Him
I want to encourage you to memorize Proverbs 3:5-6, "Trust in the Lord with all your heart and lean not on your own understanding. In all your ways, acknowledge Him and He will direct your paths." We may not always understand what's going on in our lives or in this world, but what we can always know beyond a shadow of a doubt is that God loves us, He is good, and we can trust Him. 
Intentionally Live
Intentional living is leading a life of purpose on purpose. Yes, this quarantine was sprung on us without much warning. It's like the coach of the opposing team calling a time-out. Any good team is still going to make the most of the unexpected time-out.
So what are some intentional things we can do?
Sow seeds of kindness

Speak words of affirmation and encouragement

Spend more time in God's Word and in prayer

Connect with loved ones
Let's look back on this season with no regret!
Notice the small things
Our fast-paced schedules have slowed down quite a bit, and it's given us space to notice things we either missed or just didn't have time for. When you notice something good or beautiful, thank God for it. It may be something as simple as a smile, a lovely bed of flowers in a neighbor's yard, the laughter of your children actually getting along, or a freshly-brewed cup of coffee. "Give thanks in all circumstances for this is God's will for you in Christ Jesus" (I Thessalonians 5:18). Or like we tell our kids, "A thankful heart is a happy heart!" It's true!
Eternal perspective
Our whole goal is to live life to glorify God, to live with an eternal perspective. Our "kingdoms" pass away, but God's Kingdom will reign forever! As we continue in this quarantine life, let's keep these verses at the forefront of our hearts and minds! 
Colossians 3:1-2, "Since, then, you have been raised with Christ, set your hearts on things above, where Christ is, seated at the right hand of God.

Set your minds on things above, not on earthly things

."

Colossians 3:23-24, "

Whatever you do, work at it with all your heart, as working for the Lord, not for human masters

, since you know that you will receive an inheritance from the Lord as a reward. It is the Lord Christ you are serving."
"What matters is not the accomplishments you achieve; what matters is the person you become." Let's become more like Jesus.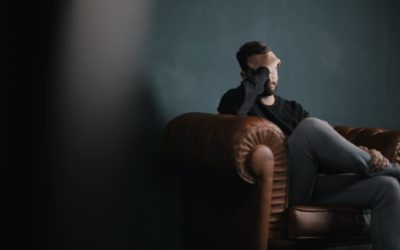 Being a lay leader in your local church is a unique position. It's not your "day job," but the responsibility is still great. You choose to show up each week, sometimes a few times a week, to fulfill the volunteer duties to which you have committed. It's through this...
read more