Support teams hold the arms of families
If there were a list of most common reasons to not get involved in foster care, they had them all!
"It's just not for us."
"We would never be able to deal with the heartbreak."
"We would get too attached."
"It might affect our biological kids in a negative way."
Just as it does for most of us, foster care seemed overwhelming and intimidating to Daniel and Kimberly. But, God had a plan to radically change their hearts' desire. In a still, small voice he simply said, "I am the one who created your heart and I will be the one to mend the brokenness that comes from loving these children."
Following many prayers and a number of conversations, they finally took the plunge!
In the fall of 2015, they became licensed to foster/adopt! Because their church has a thriving orphan care ministry, they had someone walking alongside them every step of the way. God placed them in a circle of support that became like family. A circle of support that would be critical to their family in a time of crisis.
Daniel was in Florida for work and Kimberly was at home with the kids when the stomach pain hit with a fury. She knew it was not a minor pain. After dropping the kids off at school, she headed to the ER. It was her gallbladder.
She contacted the orphan care ministry team leaders at her church who quickly rallied the troops. Kimberly was immediately surrounded with her circle of support.
She was checked on and prayed for at the hospital.
The kids were picked up from school and taken care of overnight.
Rides were coordinated to make sure activities were not missed. (Someone even went to her daughter's play and recorded it for Kimberly to watch later!)
A meal train was set up and the family received dinner at their door for two weeks!
"It felt so amazing to know we had an army of people behind us," Kimberly said, "truly surrounding us with love and prayers. Even the kids couldn't believe how much support we had! They talked about how awesome it was to be a part of a church family."
While Kimberly and Daniel were especially grateful for the support during the crisis, it didn't begin or stop there!
They are uplifted by the prayer team and their loving support group of fellow foster parents.
They are blessed by a handyman team who will do small projects around the houses as problems arise.
They are able to get out on dates because of a childcare team who is qualified and certified to watch their foster kiddos.
They don't have to worry about dinner when they welcome a new child into their home because of the rockstar meals team!
"Not everyone can foster or adopt," they said, "but everyone can do something. We couldn't do what God has called us to do without our village."
Church leaders, you have families who want to say yes to orphan care, but they can't do it alone. We are here to guide you in becoming their "village," or what we call their Circle of Support. Sound overwhelming? You might not know where to start, but we do! So let's chat.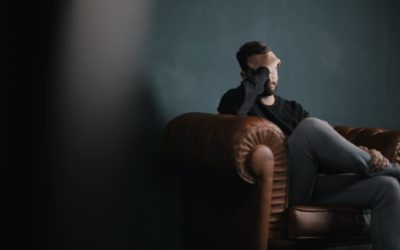 Being a lay leader in your local church is a unique position. It's not your "day job," but the responsibility is still great. You choose to show up each week, sometimes a few times a week, to fulfill the volunteer duties to which you have committed. It's through this...
read more