William Wallace. If this name is familiar to you, then you've probably seen the classic fictional movie,  Braveheart. Set in medieval times, the movie tells a gripping tale of a Scottish patriot who leads a group of amatuer warriors into battle against England. He was a brilliant military leader, but the driving force behind his victories was not so much military prowess but love and a quest for freedom. After the love of his life was slaughtered, he chose to stop at nothing until Scotland became free. His own family had died in pursuit of this dream, but Wallace refused to become another casualty for the cause. 
In the fall of 2018, another gripping tale of heroism began in Allison Park, Pennsylvania when a pastor was introduced to orphan care. After Pastor Jeff Leake heard about the battle going on for the lives of kids in foster care, compassion and love drove him to start his quest–a quest to see more hurting children find healing homes in Pennsylvania and around the world. 
Full of questions and passion, he began the process..It was slow moving and not without many obstacles. He needed to get buy in from his staff, recruit someone to lead the charge and find the calendar space to plan and prepare. The workshop was booked and then had to be cancelled. Leadership shifted and plans changed again. But he didn't quit. It was taking more time than he wanted, but Pastor Jeff continued to move forward. 
If he was going to do "this orphan care thing," he was going to do it right!…and he was going to have the right people with him. It wasn't easy waiting, though. He knew kids were in need of homes, but he just kept sensing to hold. 
Hold. It's what William Wallace yelled four times as the enemy barreled toward the Scots in full force, spears in hand. The natural reaction to such a scene would be to charge ahead. But Wallace wasn't a reactor, he was a strategist with a firm plan. So while the sound of horse hooves got louder and louder, Wallace yelled, "HOLD!" As the enemy approached, his army could hear, see, and feel the intensity exuding from their opponents. But Wallace didn't yield until the timing was just right. And because he waited, the enemy was caught by surprise and the ragtag Scottish warriors were victorious. 
Pastor Jeff Leake is this kind of braveheart–strong enough to wait until God's perfect timing and then bold enough to begin! Fast forward to the summer of 2020, smack dab in the middle of a global pandemic. Pastor Jeff led his team through our One Day Workshop, a workshop designed to offer church staff and volunteer leaders a customized training on church-based orphan care and a thorough plan to develop a foster care, adoption, and support ministry. The team left the meeting with a unified strategy and clear next steps to begin their orphan care ministry. 
Not letting Covid-19 stop them, Pastor Jeff and the team pressed on. Then, after a generous amount of hard work and planning, prior to and after the workshop, they were ready to go public and present the church congregation with the opportunity to get involved in orphan care. So on September 27, 2020 (their first Sunday back in person), the Backyard Orphans and Allison Park teams celebrated the launch of a brand new orphan care ministry, Treasured Kids! 
The faith it took to hold paid off exponentially. In the history of Backyard Orphans, we have never seen such a response on a launch Sunday. A grand total of 35 families signed up to go to battle for hurting children! That's 35 families saying yes to orphan care and starting the journey to foster or adopt. Not only that, but even more families signed up to support through the meals, childcare, prayer, and family advocacy teams! What a beautiful picture of the body of Christ coming together to fulfill a common mission. While we are not all called to do the same thing, we are all called to do something. 
The orphan care journey for Allison Park Church wasn't an easy nor a short one. From October 22, 2018 to September 27, 2020 they worked hard and prayed hard to get their orphan care ministry off the ground. But they didn't do it alone! Our team was there right beside them, and it was worth every minute of the almost two year journey if even one hurting child found a healing home because of the process. It's always worth it for "the one." 
Let us not become weary in doing good, for at the proper time we will reap a harvest if we do not give up. (NIV)
Perhaps you've been awakened to the knowledge of the orphan crisis, but you're paralyzed by the magnitude the solution requires. Perhaps it's not bravery you lack, but rather the know-how! That's where our team comes in. With your courage to say yes and our step-by-step plan to guide you, we have everything we need to help the hurting children in your backyard. So, will you be like William Wallace and choose to stop at nothing for the cause? Will you be our next bravehearted pastor?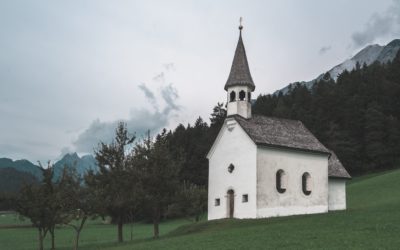 What you can do on any given Sunday "A father to the fatherless, a defender of widows, is God in his holy dwelling. [He] sets the lonely in families…" Psalm 68:5-6a God is not a god of isolation. In fact, this Scripture tells us the opposite. He places the lonely in...
read more